While Bhimtal is primarily known for its stunning lake and surrounding natural beauty, it may not offer extensive trekking opportunities within the immediate vicinity. However, there are several trekking trails and destinations located near Bhimtal that you can explore. Bhimtal and Naukuchiatal have hills and mountains surrounding them and offer plenty of opportunities for visitors to enjoy trekking and hiking. Visitors can go on trekking with their friends or group into the terrain and enjoy stunning views of the Himalayas.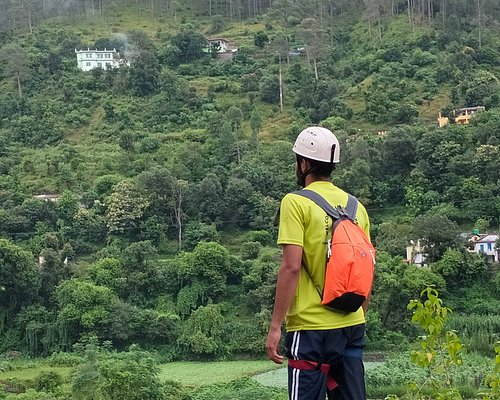 Trekking is an activity that requires a lot of passion and dedication. You can go on to enjoy trekking or hiking in the serene mountains of Bhimtal as well as Naukuchiatal. These two towns have very less crowds making it more peaceful. You can do here camping with your friends and observe the stargazing sky at night. There are multiple locations in Bhimtal suitable for treks such as Hidimba Parvat, Karakotak Hill, and more. Wandering through these locations will take you to a whole new experience. You will get a chance to spot different birds and butterfly species along with a wide variety of flora and fauna.
To make the most of this opportunity, go along with your friends or an enthusiastic partner to accompany you on this thriving journey.