Bhimtal is a city of lakes having three major lakes named Bhimtal, Naukuchiatal, and Sattal. The town is named after Bhima, the mythological character from the Pandavas of Mahabharata. Bhimtal is located at an altitude of 1,370 meters above sea level. This city is gaining immense popularity each day, as it is located near Nainital and has some top-rated luxury homestays in Bhimtal that are comparatively cheaper than what you can find in Nainital. In the center of the Bhimtal Lake, there is a small island with a large and mesmerizing aquarium which was a restaurant a few years back. The town is connected to major cities of the country through its efficient road networks.
Why visit Bhimtal?
If you don't know why you should travel to Bhimtal, you are missing a lot of adventure and the natural beauty of Mother Earth. Bhimtal is a less crowded and peaceful city which is the best part of being here. You can relax in the lap of nature and enjoy different adventure sports and water activities.
The Bhimtal Lake is a mesmerizing water body surrounded by lush green hills, making it a perfect spot for relaxation and tranquility. The calm waters provide opportunities for boating, kayaking, and fishing so that the visitors to engage with nature and enjoy peaceful moments amidst the serene surroundings. Bhimtal comprises a rich and diverse ecosystem that is perfect for nature lovers and wildlife enthusiasts. The town is encircled by dense forests with a variety of flora and fauna. Exploring these forests can provide a chance to spot exotic bird species, colorful butterflies, and even glimpses of intangible wildlife like deer or leopards.
History of Bhimtal
According to the legends, the Pandavas traveled through the Kumaon region and visited Bhimtal during their exile. It is said that Bhima, who is known for his immense strength, carved out the lake by striking the ground with his mighty mace (gada), creating a vast water body surrounded by hills. While Bhima was on his journey, he encountered a celestial water body called Pushkarini, blessed by Lord Brahma. Bhima desired to bring a similar lake to the region because of its impressive beauty. With his mace, he created Bhimtal, just like the divine Pushkarini.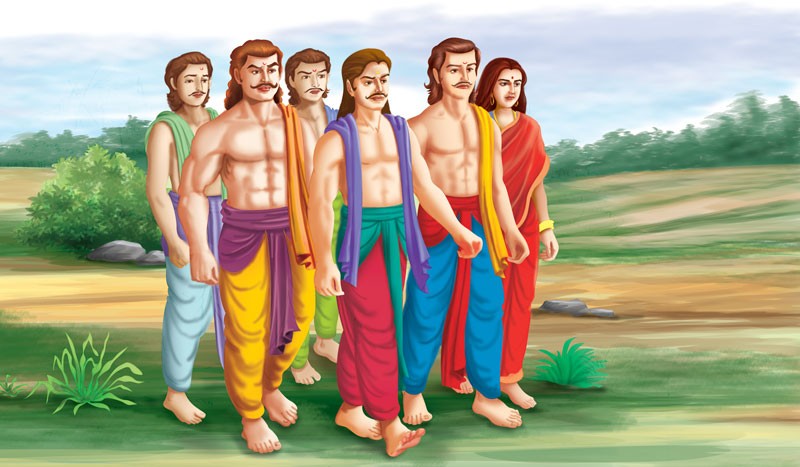 Another mythological tale is that it was the place where the Pandavas took shelter in the disguise of Brahmins during their final year of exile. They lived near the lake, hidden from the Kauravas, and it is believed that the ancient Bhimeshwar Mahadev Temple, dedicated to Lord Shiva, was built during their stay.
How to reach Bhimtal?
By Road: Around 6 hours drive from Delhi. Regular bus services are also available from cities like Dehradun, Delhi, and Haldwani to Bhimtal. You can even hire private taxis and cabs. If coming from Delhi, you can take the route of NH-9 via Hapur, Moradabad, and Rampur.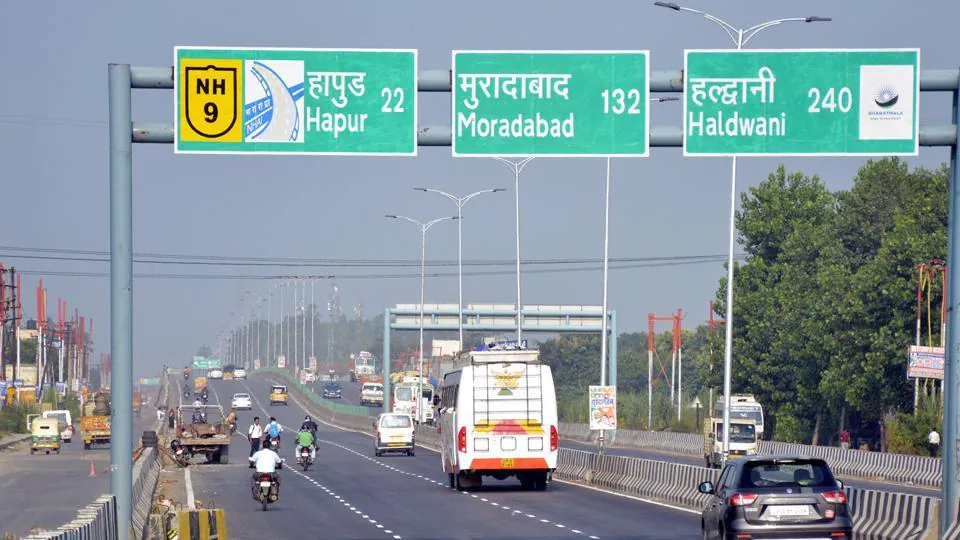 By Train: The nearest station is in Kathgodam, 25-30 kilometers away. The railway station is connected to major cities like Delhi, Lucknow, and Kolkata. From the railway station, hire a private cab to reach here.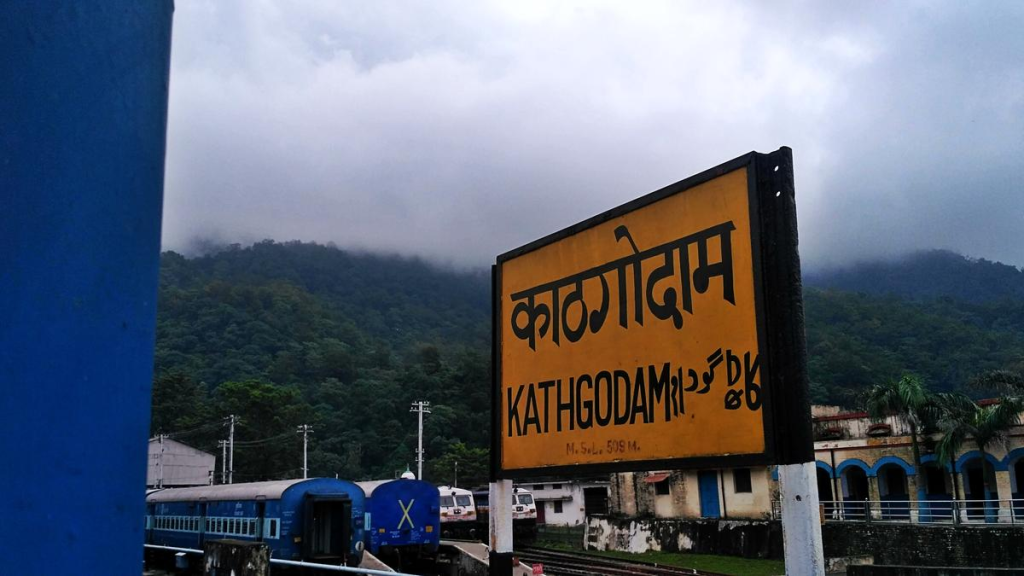 By Air: The nearest airport is in Pantnagar, around 58 kilometers away. It can take 2 hours to reach Bhimtal. This is one of the least busy airports that handles only 6-8 scheduled flights every week.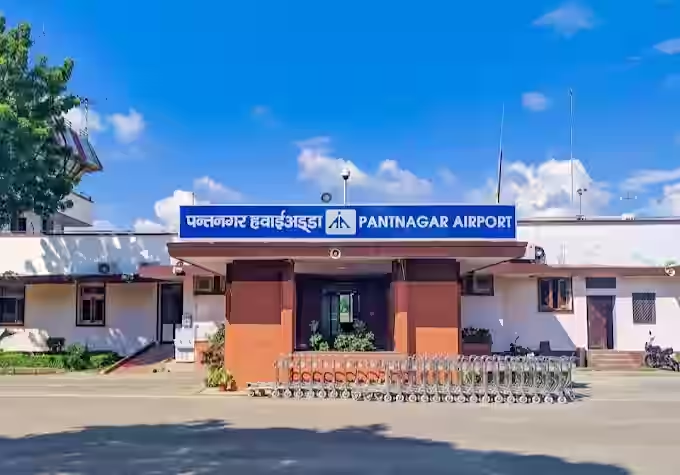 It's always recommended to check the travel information and plan your journey in advance, after considering the weather conditions and any local guidelines.
Things to do in Bhimtal
When you travel to Bhimtal, make sure to plan your trip beforehand so that you are enjoying every moment of it. There is a lot to do in this Glittering City and you would not get disappointed. Below are the activities and places mentioned to visit –
Boating
Kayaking
Ziplining
Paragliding
Horse Riding
Water Zorbing
Stargazing
Hanuman Temple
Kainchi Dham Ashram
Bhimeshwar Mahadev Temple
Where to stay in Bhimtal?
If you don't know where to stay when you are in Bhimtal, Seven Cozy Stay is the perfect option. It is one of the most affordable and luxurious villas in Naukuchiatal which is just a few kilometers away from Bhimtal. Staying here will conveniently allow you to access the whole town, experience adventurous sports, and embrace the scenic views of both Bhimtal and Naukuchiatal.
What should you try when in Bhimtal?
When you travel to Bhimtal, make sure to try local dishes and delicacies. Try Kumaoni cuisine, which showcases the flavors of the region. Start with dishes like bhatt ki churkani (black bean curry), ras (a tangy curry), and gahat dal. If you love non-vegetarian food, don't miss out on the local freshwater fish, which you can enjoy fried or grilled, prepared with aromatic local spices. Don't miss out on the opportunity to try the homemade jams, pickles, and preserves made from fresh local fruits and vegetables while you travel to Naukuchiatal, which makes for delightful souvenirs.
Bhimtal is also conveniently located near other popular tourist destinations in Uttarakhand, such as Nainital and Ranikhet.
One can access these nearby attractions from Bhimtal, making it an ideal base for exploring the wider region. You can stay at Seven Cozy, which is a leading homestay in Naukuchiatal, which means finding accommodation in this serene location won't be a problem.