Kainchi Dham is a temple established in the Kumaon region on the banks of the Kosi River in Uttarakhand. It is not an unknown fact that Neem Karoli Baba of Nainital is popular all over the world. This place got limelight after Mark Zuckerberg, Facebook Founder shared with the Indian Prime Minister Narendra Modi during a town hall meeting that Steve Jobs suggested he visit this place. However, Mark did visit the Kainchi Dham Ashram later when Facebook was going through some tough times. Zuckerberg reached the Ashram carrying a book in his hands with the plan to stay for a day on the premises, but he spent two days there in the spiritual ambiance of the Neem Karoli Baba Ashram.
Neem Karoli Baba, originally known as Lakshman Narayan Sharma was born in 1900 in the Akbarpur Village, Firozabad, Uttar Pradesh. He was a devotee of Lord Hanuman. Baba Ji belonged to a financially well-off Brahmin family and by the age of 11, he got married as per his parent's wish. He left his home sometime later, to become a Sadhu. But at the request of his father, he came back to have a stable married life. Maharajji had two sons and one daughter. There are several ashrams of Maharajji including Kainchi, Vrindavan, Rishikesh, Hanuman Garhi, Delhi, and New Mexico, along with several others.
How did Lakshman Das become Maharajji?
Ram Dass (Richard Alpert) wrote in his book that Neem Karoli Baba once was traveling by train without a ticket and when British TC came; he forced him to de-board the train at Neem Karoli village (Farrukhabad) in Uttar Pradesh. After Baba came off the train, he sat down with his tongs fixed on the ground. The railway officials then tried starting the train after the guard showed the green signal but even after a lot of effort, the train did not start.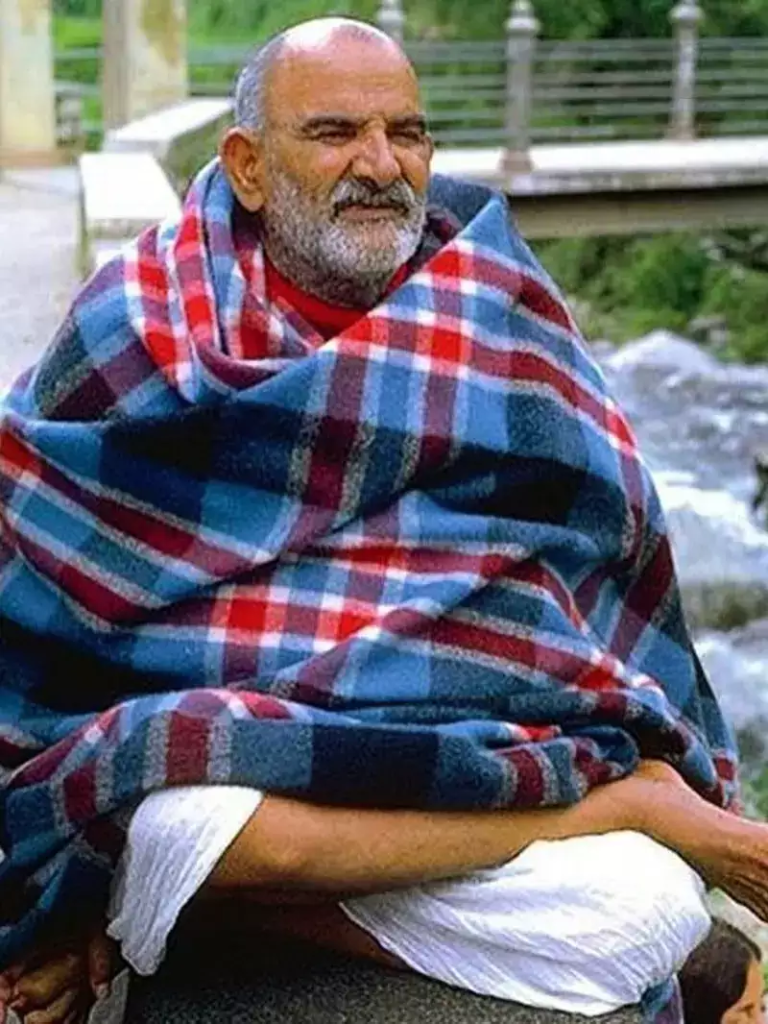 However, when after trying so much, the train was not starting, a local magistrate who knew Baba, asked the TC to apologize and get Baba ji back on the train with respect. When the official apologized, Baba agreed to get on the train for two conditions –
To make a railway station at Neem Karoli village
The railways should give respect and treat Sadhus better.
The officials agreed as he asked and then jokingly said "Is it up to me to start trains", and boarded the train again. As soon as Maharajji boarded, the train started, but the pilots asked not to proceed until Baba showed his blessings to them. Then Baba gave them blessings and the train proceeded forward. A train station was later built in the village of Neem Karoli and Baba lived there for some time.
He was known by several names like Lakshman Das, Handi Wallah Baba, Tallaiya Baba, and Tikonia Walla Baba. After he died in 1973, a Samadhi shrine was built in his Vrindavan Ashram.
Notable disciples of Neem Karoli Baba include spiritual teacher Ram Dass (Richard Alpert), singer and spiritual teacher Bhagavan Das (Kermit Michael Riggs), meditation teacher Lama Surya Das (Jeffrey Miller), and the renowned musician Jai Uttal (Douglas Uttal) and Krishna Das (Jeffrey Kagel).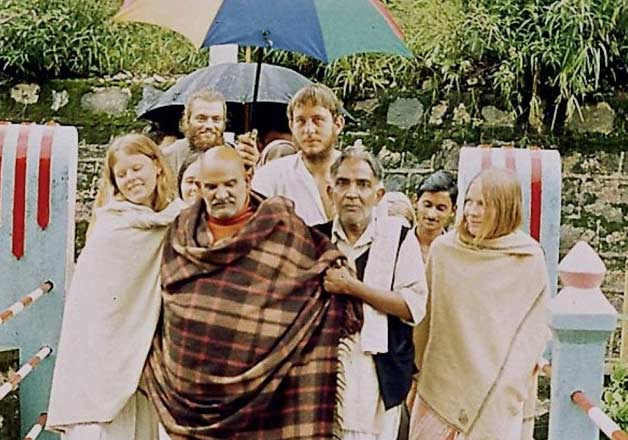 Steve Jobs' Link to Neem Karoli Baba Ashram
Steve Jobs along with Daniel Kottke traveled to India in search of spiritual enlightenment in the 1970s. During his journey, he visited several spiritual places, including Kainchi Dham, where Neem Karoli Baba was the spiritual leader. Steve was deeply influenced by his experiences in India, especially his interactions with Neem Karoli Baba. Maharajji was a sacrosanct spiritual guru who had a significant impact on many individuals, including Jobs.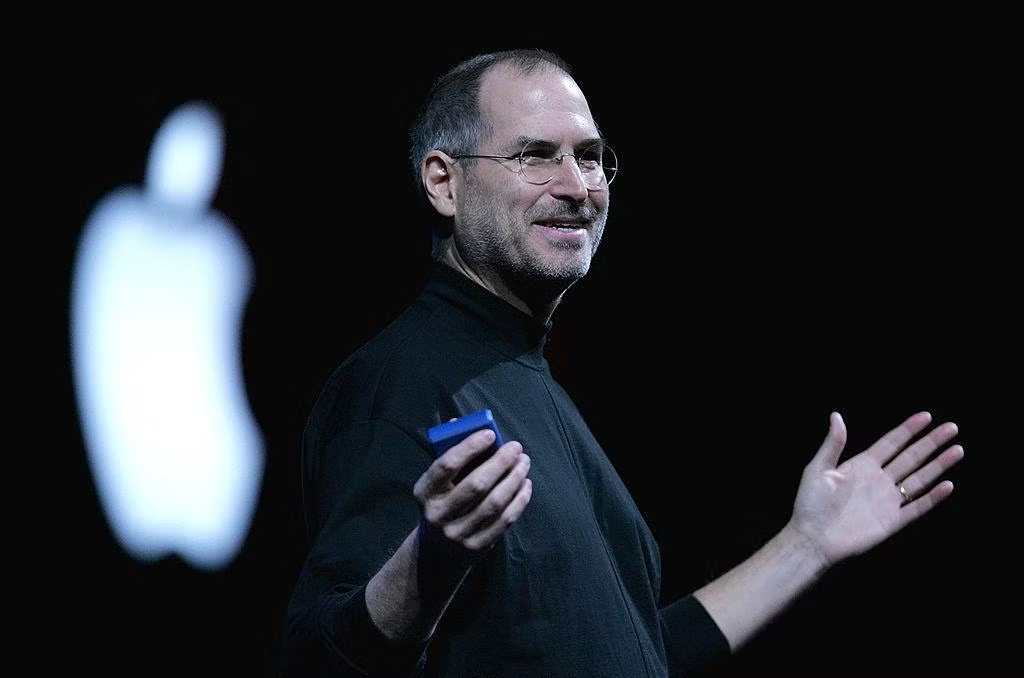 It is believed that Jobs found inspiration from the teachings and philosophy of Neem Karoli Baba. Upon his return to the USA, Steve Jobs implemented spiritual principles he learned there in his personal and professional life. These principles influenced his design aesthetics, minimalist approach, and the emphasis on user experience that became equivalent to Apple's products.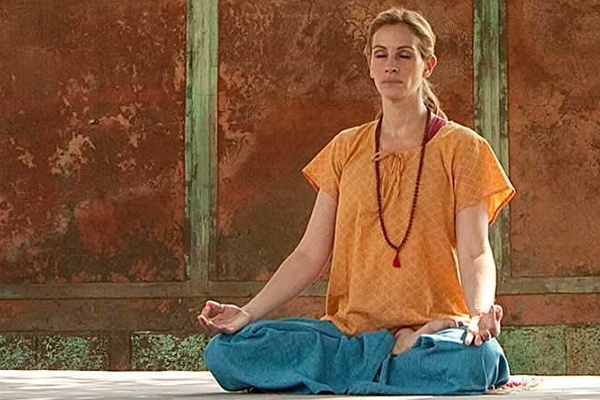 Other people who visited the Ashram
The Hollywood actress Julia Roberts traveled to India in the early 2010s and she visited Kainchi Dham during her trip. She has spoken about her spiritual experiences in India, including her time at the ashram. Rameshwar Nath Kao, a former intelligence officer, and the founder of the Research and Analysis Wing (RAW), India's external intelligence agency, is connected with Neem Karoli Baba. He sought spiritual guidance from the saint and visited the ashram multiple times. Donovan is a Scottish singer, songwriter, and guitarist known for his folk-influenced music. He spent time at Kainchi Dham and was deeply influenced by Neem Karoli Baba. Robert Thurman is an American Buddhist writer, professor, and former Tibetan Buddhist monk. He has visited Kainchi Dham and has written about his experiences and encounters with Neem Karoli Baba.
This was a short brief on the story of Neem Karoli Baba and how Steve Jobs got his inspiration for starting his own venture.