When visiting Bhimtal, experience the views around the 3 lakes it is home including Bhimtal, Sattal, and Naukuchiatal. These lakes can help you make the most out of your trip to the town. Visiting this here can provide you with a plethora of opportunities to enjoy every moment you spend here and get back to your destination with a lot of memories. From the serene water flowing in the Bhimtal Lake to the adventurous activities and cultural attractions, you can find here something for everyone. Whether want to experience relaxation, adventure, or enjoy tasting local flavors, Bhimtal comprises all. Here, you can relax, rejuvenate, and explore your inner self. Dive into the natural beauty, discover temples of historical and religious significance, experience thrilling adventures, and savor the delectable local cuisine.
With an array of experiences waiting for you, Bhimtal has it all to make your stay at Seven Cozy Stay an unforgettable one.
When you are visiting Bhimtal, there are several activities and attractions that you can enjoy to make the most of your day. Let's see how you can enjoy every minute of your trip so that you can plan it ahead in the best way possible.
Visit Lakes
Nothing can be more refreshing than starting your day by exploring the beautiful Bhimtal and Naukuchiatal Lakes. The latter one is just a 5 min walk away from our homestay in Bhimtal. Sit by the lakeside, do some yoga, click pictures, take in the stunning surroundings, and capture some great moments.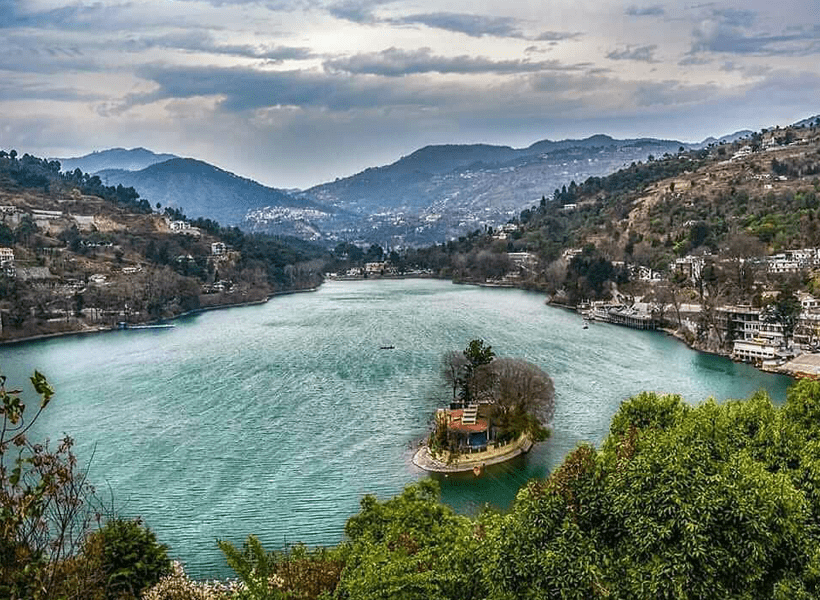 Camping below the sky
What can be more mesmerizing than viewing the star-studded sky in the night while sitting with your friends or loved ones around the bonfire. The pleasant weather of Bhimtal is perfect to do camping in the open. You can find many campsites in the town encompassed with quaint mountains, green forests, and a cool breeze flowing all the time. This will be a one-of-its-kind experience that you'll have in this peaceful town.
Enjoy Nature Walk
Bhimtal along with its small town Naukuchiatal has immense natural beauty. Therefore, don't leave any chance to take advantage of it and go on a scenic nature walk. There are so many walking trails around the town to immerse yourself in the lush greenery and enjoy the tranquil surroundings.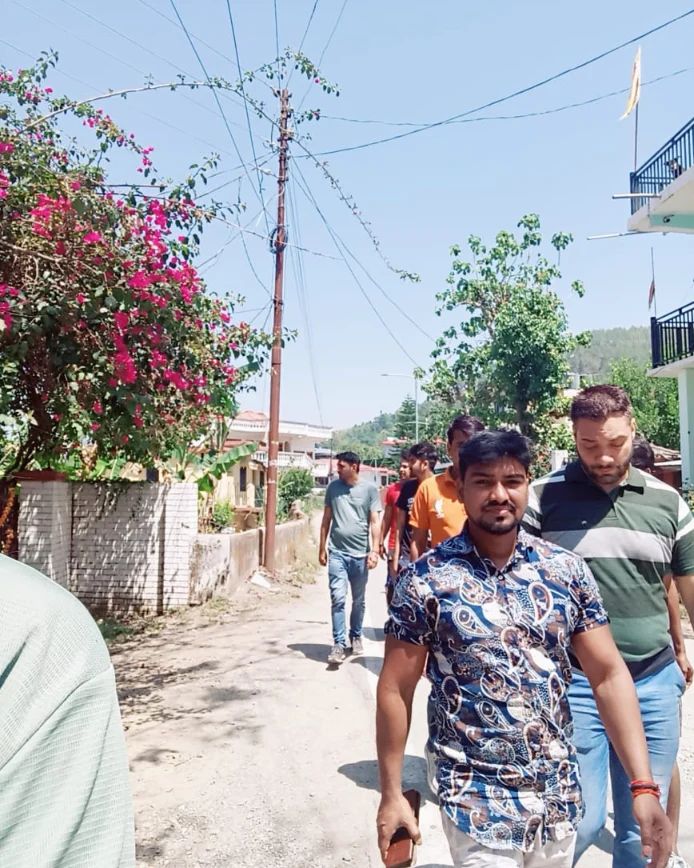 Be adventurous
If you are an adventure enthusiast, Bhimtal is a storehouse for you to explore various adventurous activities. You can enjoy here, activities like paragliding, zip lining, boating, or trekking. An adventurous trip with your friends in this location will be over the top and an experience for a lifetime. These activities will surely give you an adrenaline rush if that's what you are looking for in Bhimtal.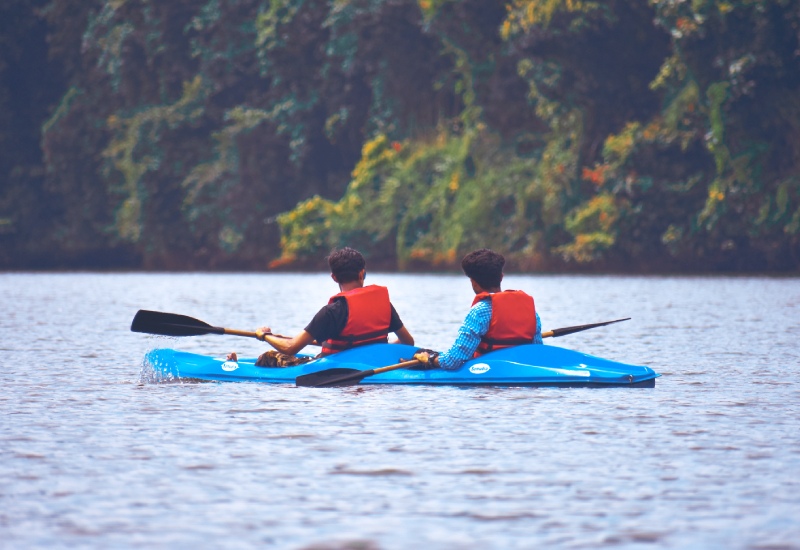 Enjoy local cuisines
When you are in the Kumaon region of Uttarakhand, you just can't miss relishing the local cuisines and popular dishes of the region. Try renowned delicacies like Bal Mithai, Bhatt ki Churkani, Aloo ke Gutke, Bhaang ki Chutney, Chainsoo, Singori, and even more. Explore the taste of Kumaon at the local food stalls and see for yourself what it has in store for you.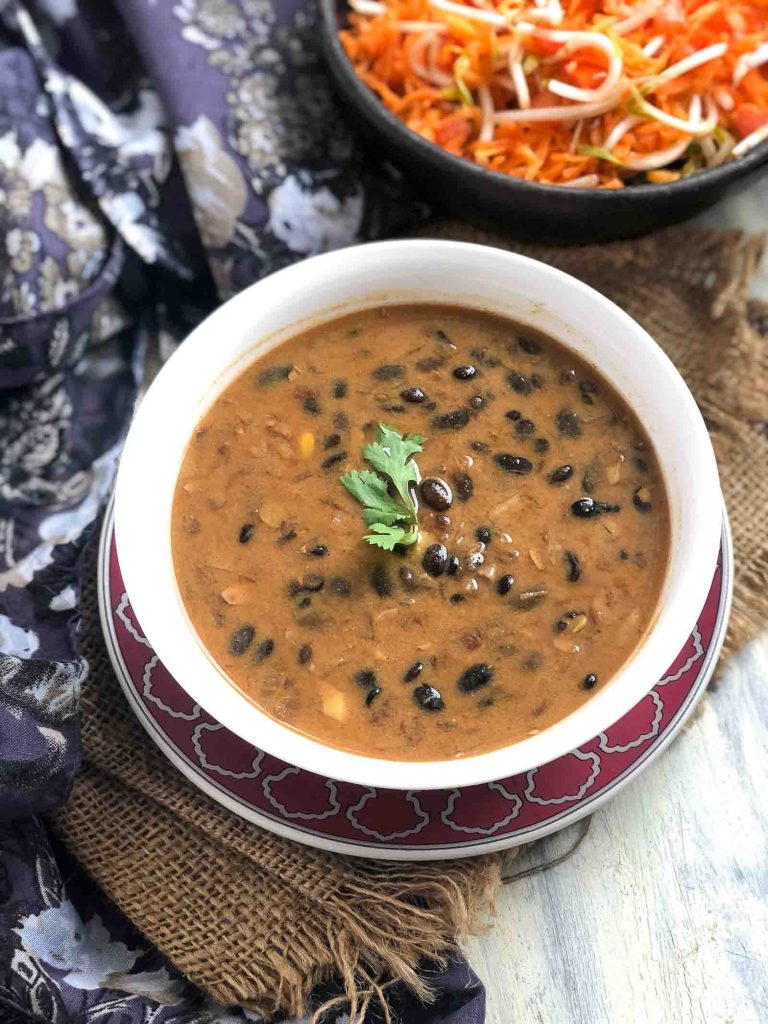 Visit temples
There are several temples in Bhimtal and Bhimeshwara Mahadev temple is popular of them all. The temple is dedicated to Lord Shiva and has historical and religious importance and it is known for its intricate architecture and serene ambiance. Karakotaka is also a popular temple in Bhimtal named after a mythical cobra, Naag Karakotaka Maharaj. Hanuman Temple or Hanuman Garhi in Naukuchiatal, (a short walk away from Seven Cozy Stay) is also a renowned temple dedicated to Lord Hanuman. It is among the place you must visit when you are there.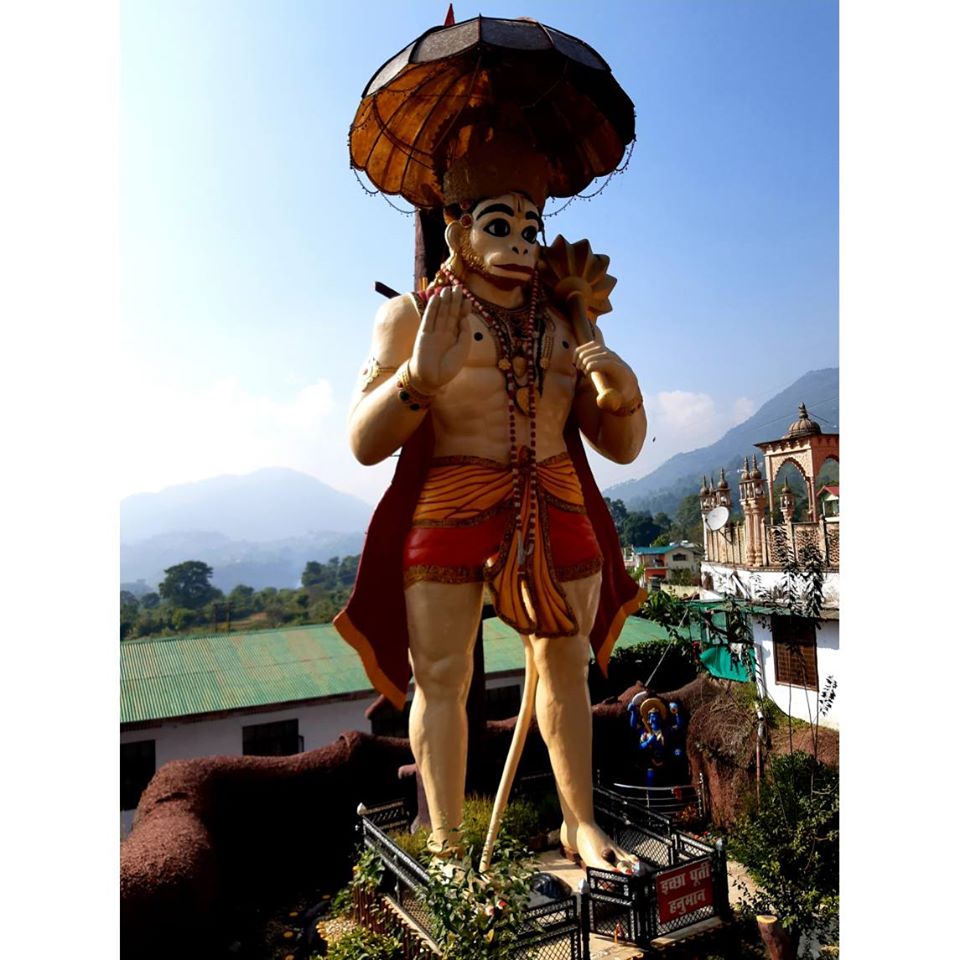 Neem Karoli Baba Ashram
Neem Karoli Baba or Neeb Karori Baba was a Hindu deity of Lord Hanuman. He is also believed to be an avatar of Lord Hanuman itself by his devotees. Even famous celebrities like Mark Zuckerberg, Steve Jobs, and Virat Kohli visited this Kainchi Dham Ashram.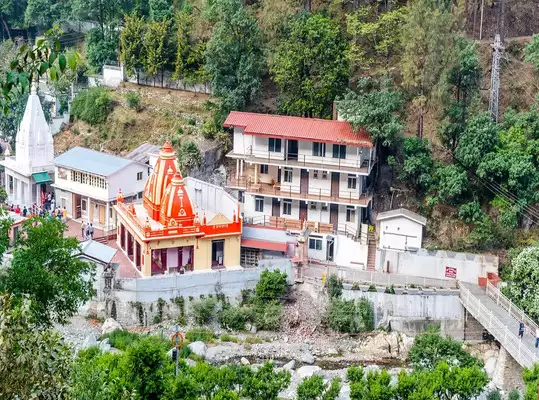 For all those planning to visit Bhimtal or Naukuchiatal, this article is surely going to help you prepare accordingly. It is always better to know what you can do there and the timings, price, and availability of respective activities. Enjoy the beauty of the town, visit lakes, local bazaars, and the cuisine of the Kumaon. If you want to inquire about hotel in Bhimtal, Seven Cozy Stay is one of the most affordable and luxurious homestays in Naukuchiatal to consider.