Sattal is nothing less than a hidden gem lying in the middle of the hill station Nainital. The word "Sattal" means Seven Lakes since this breathtaking destination encompasses seven quaint lakes within which you can find ultimate solace and comfort. While Bhimtal and Nainital are more crowded, Sattal is a very peaceful location. Birdwatchers if coming to Nainital or around, should never miss this place as it is the heaven for bird watching. The beautiful location of Sattal lies at an altitude of 1370 meters above sea level offering splendid views of nature. The seven lakes are situated amidst thick forests with pine and oak trees.
This is surely a perfect destination for nature lovers, friend groups, families, birdwatchers, honeymoon couples, and tourists looking for leisure in tranquillity.
What's there in Sattal?
As the name suggests, Sattal is famous for its seven interconnected freshwater lakes, each with its own unique charm. These lakes create a soothing and mesmerizing atmosphere. Boating on the crystal-clear waters of these lakes is an experience not to be missed and indulge in the serenity of nature and enjoy the vivid views.
The first lake in this heaven is the Nal Damyanti Lake after which there is the Panna / Garud Lake. Then come to a group of three lakes named Ram, Laxman, and Sita lakes. The other two in the region are Purna Tal and Sukh Tal. Here, one can find more than 11,000 species of moths, 525 species of butterflies, beetles, and insects, about 20 species of mammals, 500 bird species, and even the migratory birds that come here, especially during winter months. Birds that you can spot here include colorful kingfishers and woodpeckers to majestic eagles and owls. The best time to visit Sattal is from the months of October to June. This time you can see bird species like Upper Himalayan birds, which rove to Sattal during the cooler months.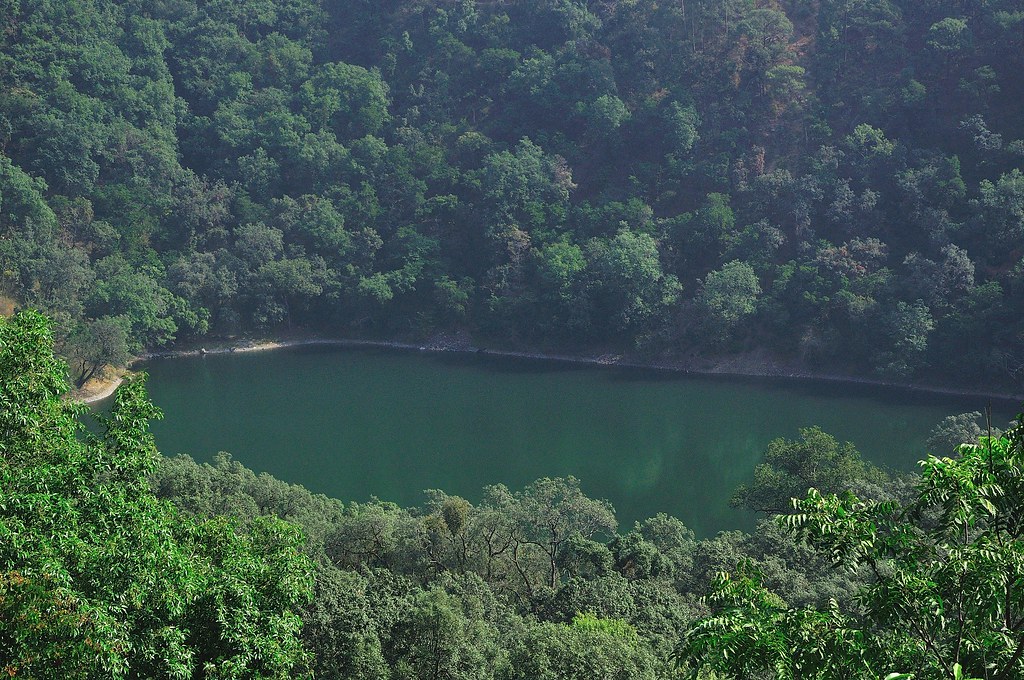 Birds that you can find here in Sattal include the following –
Black Francolin
Tufted Duck
Greater Yellow-nape
Fire-tailed Sunbird
Black-winged Stilt
Kalij Pheasant
Cheer Pheasant
Greater Flamingo
Oriental Turtle Dove
Jerdon's Leaf Bird
Golden Oriole
Black Hooded Oriole
Common Grey Hornbill
Malabar Pied Hornbill
Tourists can also go on walking safaris to spot water birds like ducks and waders. However, there are some spots where you might need your car to reach.
Check out Butterfly Museum
The house of lakes, Sattal is home to the Butterfly Museum, which houses a vast collection of colorful and rare butterfly species. The museum not only educates visitors about the lifecycle of butterflies but also raises awareness about their conservation. Stroll through the museum's lush gardens, observe the vibrant butterflies up close, and learn about their importance in maintaining ecological balance.
Visit Subhash Dhara
When visiting this scenic region in Nainital, one natural attraction that should be on your program is Subhash Dhara. Subhash Dhara is a majestic waterfall spring that captivates the attention of visitors with its beauty.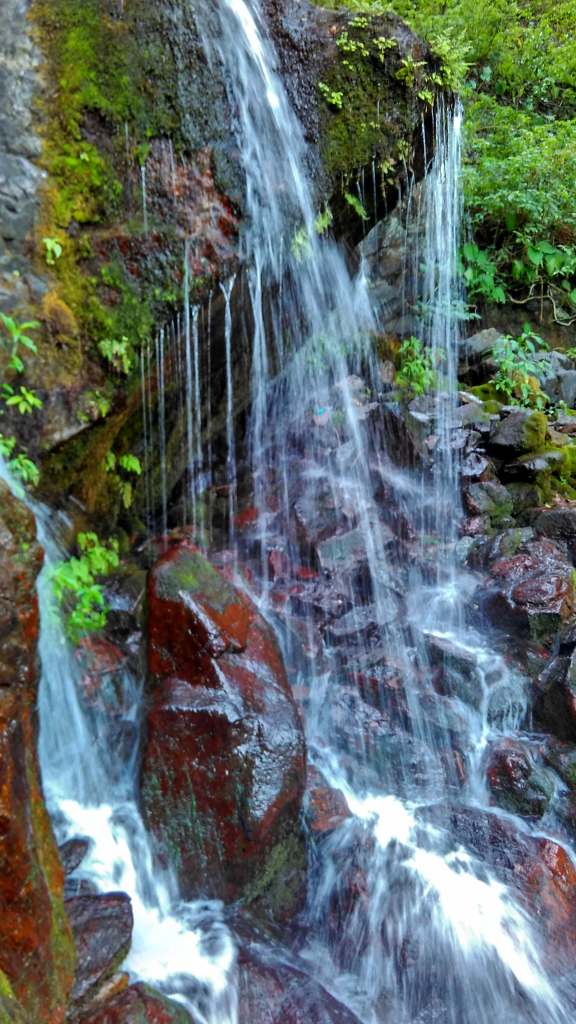 For those seeking a thrill, kayaking, river rafting, and rock climbing are popular choices that allow you to test your skills and immerse yourself in thrilling experiences. Subhash Dhara also presents the perfect setting for night camping, where you can spend a magical evening under the starlit sky, surrounded by the soothing sounds of nature. Imagine sitting around a bonfire, sharing stories, and creating unforgettable memories with your loved ones.
How to reach Sattal?
By Air: Nearest airport is in Pantnagar, 60 km away from the lake.
By Train: The nearest railway station is Kathgodam, 27 km away, or you can consider Ramnagar, 40 km away.
By Road: From New Delhi, the journey by road is 306 km, from Nainital it is 27 km and from Bhimtal it is 12 km.